More info
P6 Workshop nozzle for Fusion Engine
Made of Carbon fiber and polymer
Weight is less than 3gr - 60% lighter than aluminum
The angle of the cone has been reworked to guarantee a perfect seal
No modification of FCU values ​​required
Can be used starting 60 PSI giving a wide range of FPS for each unit
Each nozzle have individual marking with the model version as well as the internal diameter. (ex: M4 35)
Compatibility: M60 A&K
You can choose the inner diameter of your nozzle according to the desired power range (table below). Values ​​are rounded to 5 FPS and may vary with the length and diameter of the barrel as well as the overall seal of the set up. Tests made the following parts:
PDI 6.05mm 375mm inner barrel
Maple Leaf macaron 60 rubber
0.20gr ASG blaster Devil BB
hop-up set for a straight trajectory of the BB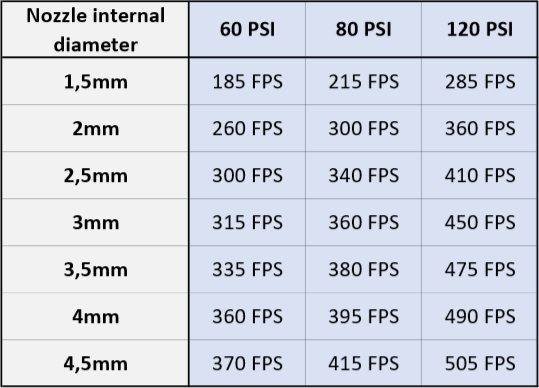 We recommend to apply grease on the exterior gasket of the nozzle during installation as well as on the aluminium tube of the Fusion Engine. You can repeat the operation every 30,000 shots or every year. Use silicone based grease only. For those who want to play under 80 psi, take care to not fill your mid cap magazine more than 70-80% because the magazine spring pressure may affect the good working of the nozzle.