More info
The ACETECH Lighter BT tracer and Chronographe unit is a compactand highquality tracer unit that packs serious technology and performance Bluetooth
in a compact form factor. The tracer unit uses a light weight metal shell that protects the unit housed inside.

The Bluetooth application "AceSoft" is available on IOS
and ANDROID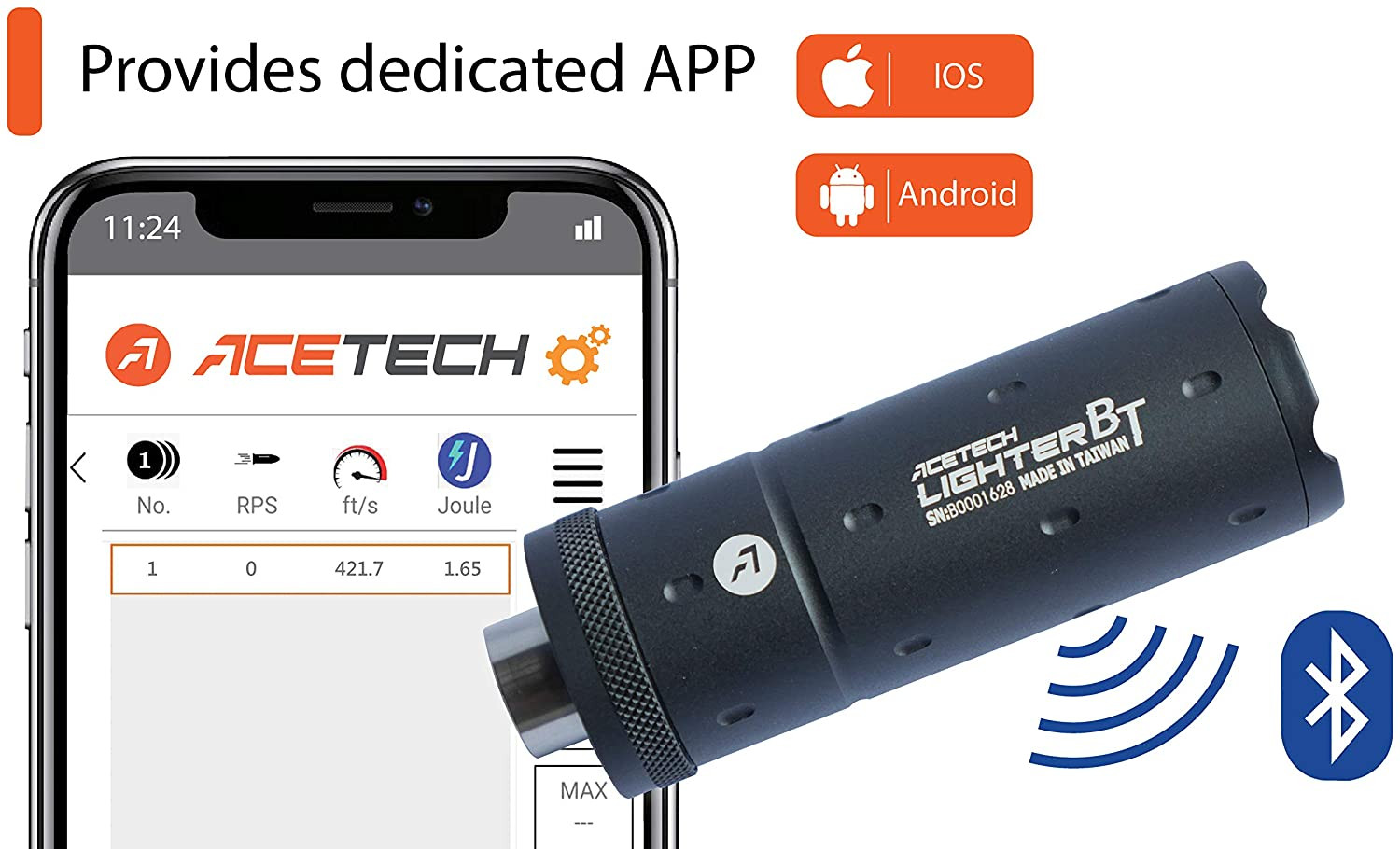 It will be compatible for your fist replicas and AEG, PTW, GBBR, HPA replicas
Below are some of the features:
Combines functions of chronograph and tracer unit
Connects to smartphones via bluetooth
Lights up both red and green tracer BB
Supports up to 35 RPS
Built-in Li-poly battery
Capable of firing over 30,000 rounds with full charged battery
Mode Auto off power

Threading:
Includes:
x1 ACETECH Lighter BT Tracer Unit
x1 MicroUSB charging cable
x1 M14 adapter (CCW)
x1 M11 adapter (CW)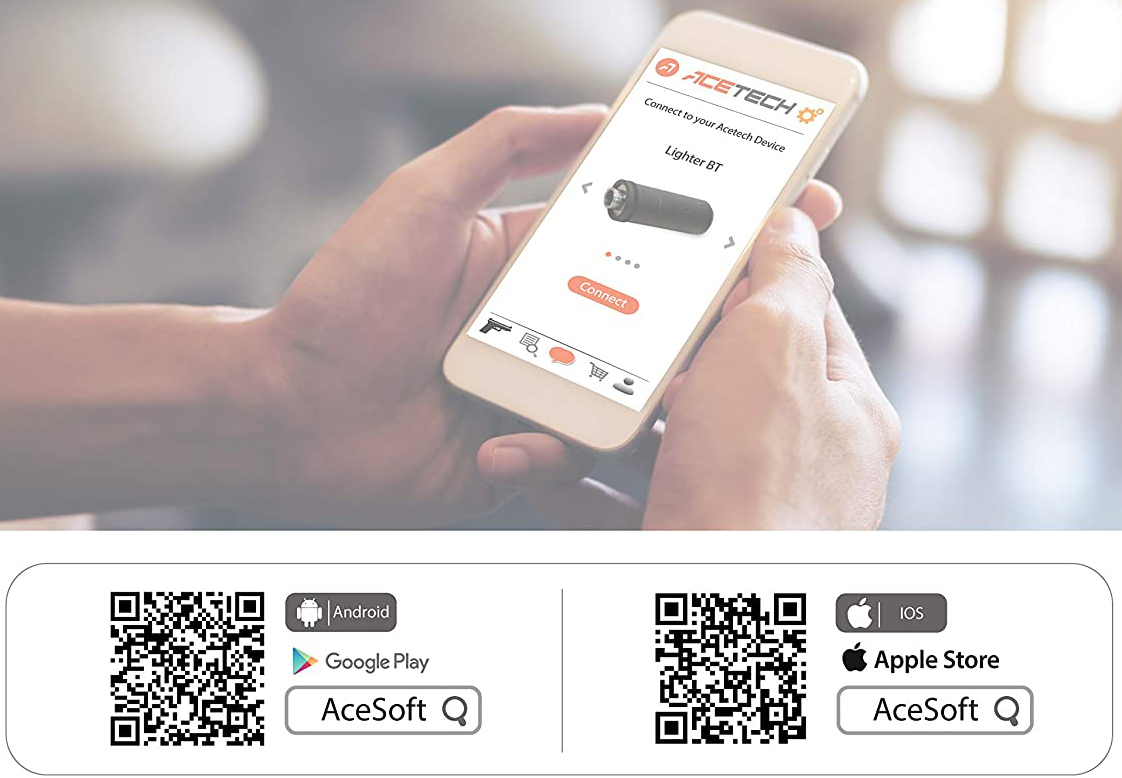 Questions
Pas de question client pour le moment.
Seuls les utilisateurs enregistrés peuvent poser une question.
Login