More info
Precision barrel in SUS304 stainless steel compatible with AEG M4 and M14 replicas. These guns are directly manufactured in the Osaka factory in Japan and are of very high quality. All LAMBDA guns are designed on CNC machines.
The FIVE range from Lambda is the most precise range in terms of finish with its 1 micron tolerance.
The FIVE range from Lambda is similar to the high-end PDI.
The internal diameter is 6.05mm
The external diameter is 8.55mm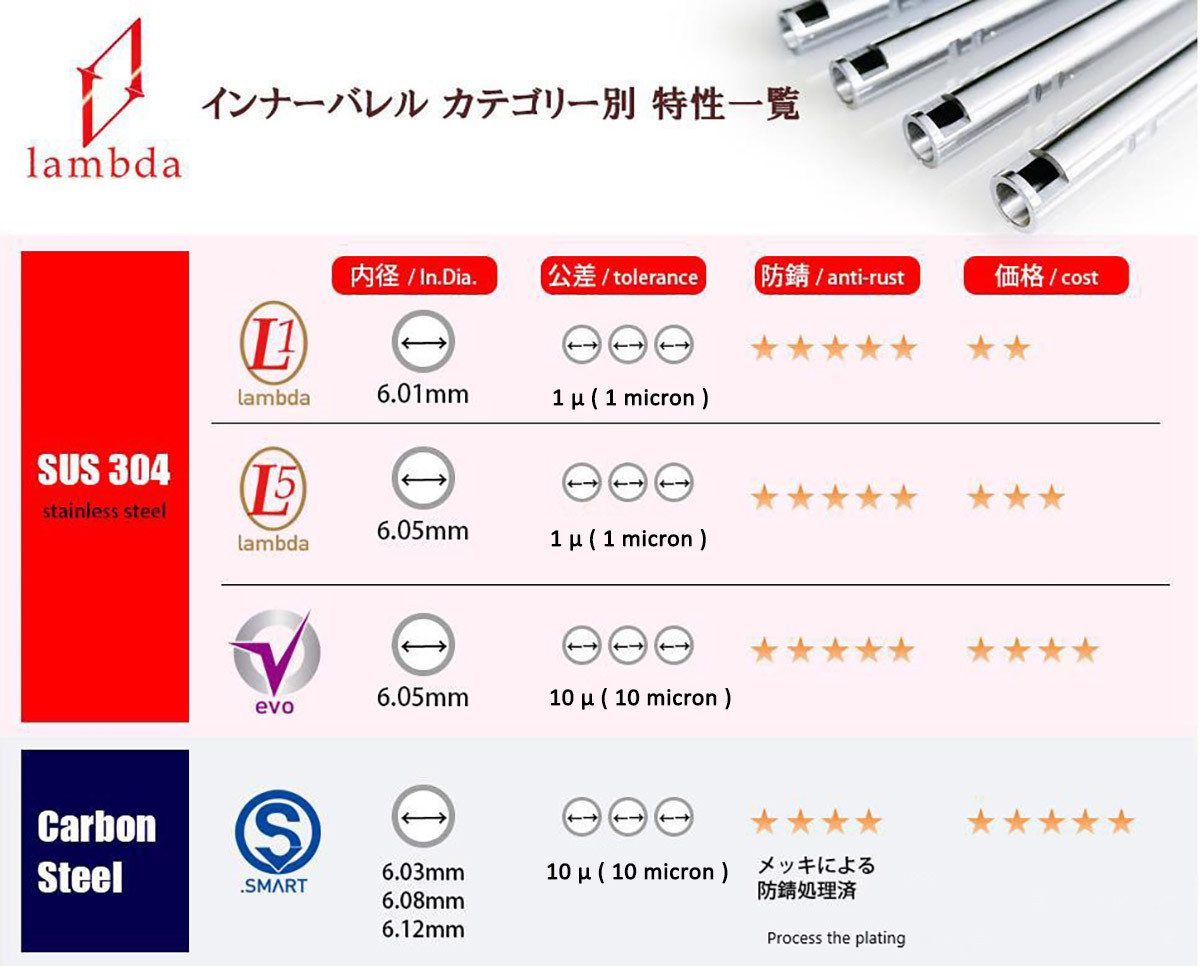 Questions
Pas de question client pour le moment.
Seuls les utilisateurs enregistrés peuvent poser une question.
Login