More info
Shoot the best. G&G has the highest quality BB's due to their relentless testing and development to bring you other best.BB pellets manufactured by G&G Armament are high precision products, unlike other manufacturers in the market accepting tolerance of size and sphere within 0.01mm, G&G Armament control the tolerance within 0.005mm, which is the most precise BB pellets in the market. Perfect surface and precise size for incredible air-seal and feeding. Made in Taiwan and G&G Armament represents high quality BB pellets.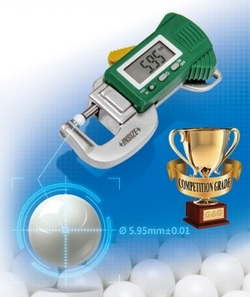 Questions
Pas de question client pour le moment.
Seuls les utilisateurs enregistrés peuvent poser une question.
Login