More info
Tokyo Marui M4A1 MWS ZET SYSTEM - cerakote Coating version
This replica has a striking blowback system for very good feelings of realism when firing. Tokyo Marui is internally equipped with a ZET system to correct all the defects of their old GBBR models in order to thus extend the life of the bolt (tested on more than 10,000 shots at the factory).
The specificities :
A powerful blowback:
The 19mm Muzzle equipped on the M4 MWS provides a powerful blowback and a very stable shot.
Durability:
In order to better withstand the longevity and powerful blowback experienced by the M4 MWS, the different parts of the replica have been carefully studied. The ZET system improves the life of the bolt catch (bolt retainer) but also the "piston absorber" and the "friction relief bolt roller" all reflect the impact of the cycle of the bolt on the internal parts of the M4MWS. The "barrel clamp" meanwhile ensures the stability of the barrel which prevents it from loosening in the long term.
Realistic functions:
The various functions and characteristics of a real M4 are reproduced on the M4 MWS. We go from the loading lever to chamber the projectile to the breech stop at the end of the magazine and the push button for reloading, but also a retractable stock in 6 positions, and many other options. The dismantling of the upper and lower body (UPPER / LOWER) is also very realistic.
Metal handguard:
The RAS (Rail Adapter System) type handguard is equipped with 4 standard Picatinny rails (20mm), which allows the installation of accessories such as tactical lamps, vertical handles, PEQ, Laser etc. ..The internal plates in the handguard are present.
Paint: The upper and lower body (UPPER / LOWER) are tinted with the Cerakote paint that is used on firearms for a lifespan resistant to any test.
Front and rear sight:
The front sight (handlebar) is adjustable in height thanks to its specific tool which is provided in the box, the rear sight can be adjusted in height as well as in drift thanks to the adjustments present on that - this.
Flash hider:
This is based on a 14mm counter-clockwise (CCW) thread on which a silencer, Tracer, sound amplifier can be installed.
GAS magazine:
With a capacity of 35 bbs, its diecast metal design resists very well to cooling under GAS depression and in a colder environment. Its weight is equivalent to that of the real magazine when filled.

Once again Tokyo marui reveals a superb replica, one of the most realistic.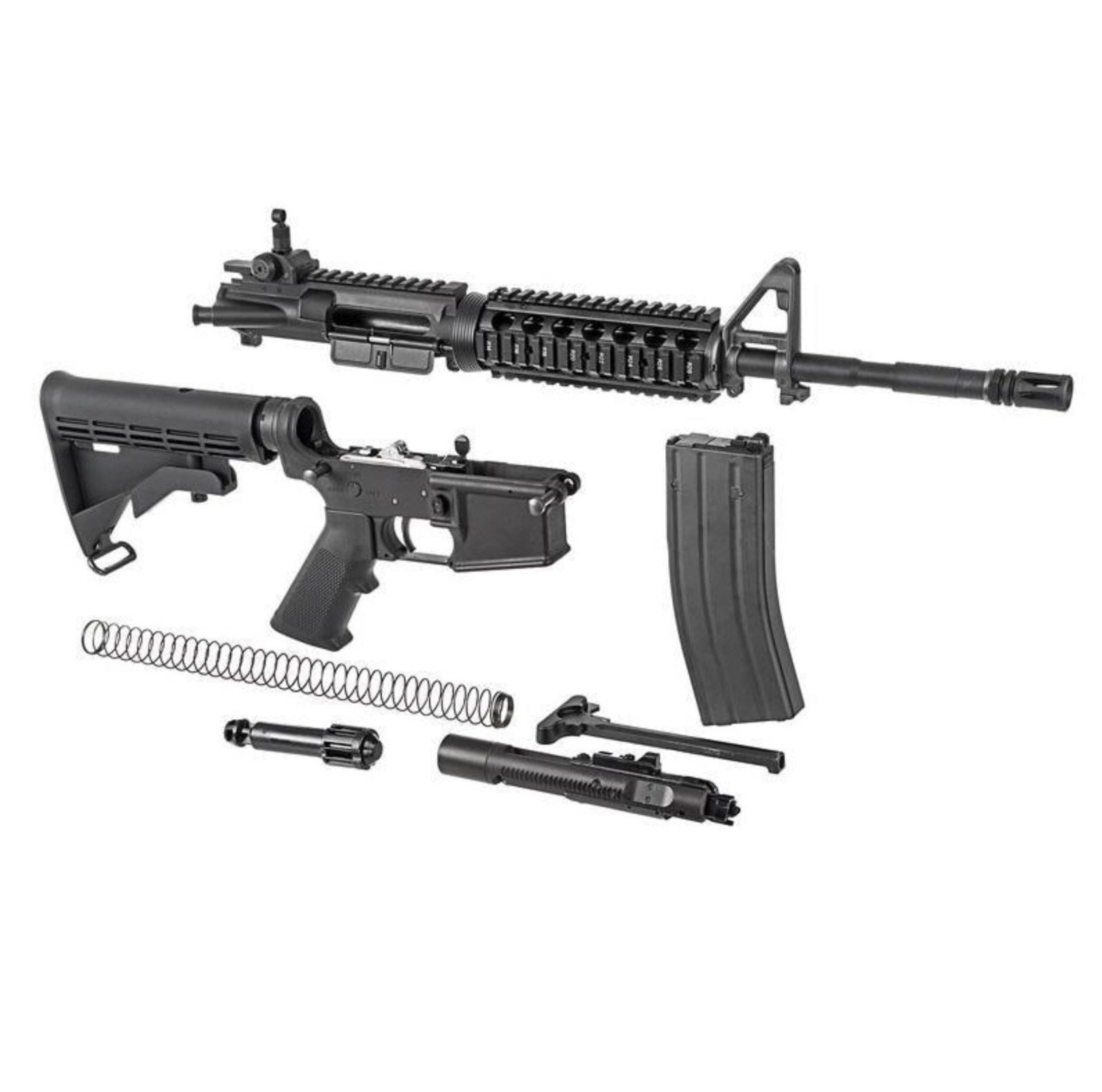 Product content:
1 x Tokyo Marui GBBR M4A1 MWS (ZET System) Replica
1 x Low cap metal magazine 35 bbs