More info
30-Round Real-Cap 130-Round Mid-Cap mode switchable. One button easy switch from mid-cap to real magazine capacity. One piece magazine shell providing more durability. Made of fiber reinforced polymer. Applied with high strength material providing high-quality external texture. Special design of follower makes sure no BB left after the final shot.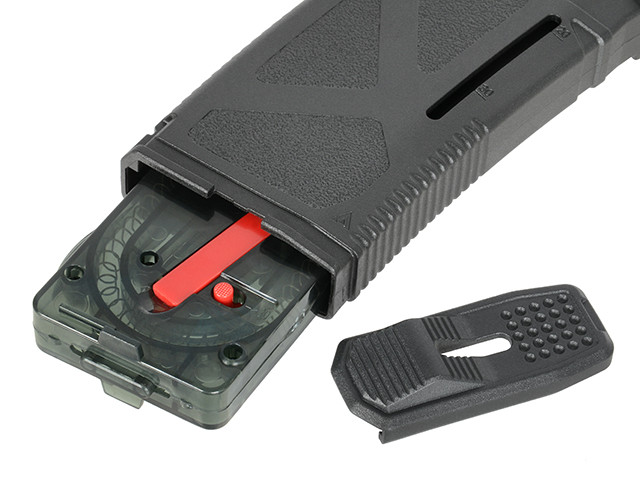 Compatible with most AEG at the market, including Arcturus, Ares, Cyma, APS, GG, EL, Arcturus etc.
Questions
Pas de question client pour le moment.
Seuls les utilisateurs enregistrés peuvent poser une question.
Login