More info
The 03 barrel has a tight inner diameter and is a model that emphasizes on FPS. It is a precision stainless steel barrel made by cold forging. Since the inner diameter is slightly wider than the 01 barrel, it is less likely to get jammed with sand, dust and wax compared to 01, and it requires less maintenance. However, do be sure to perform regular maintenance just in case.
Outer Diameter:8.55mm
Inner Diameter:6.03mm
Tolerance:±0.002mm
Material:SUS304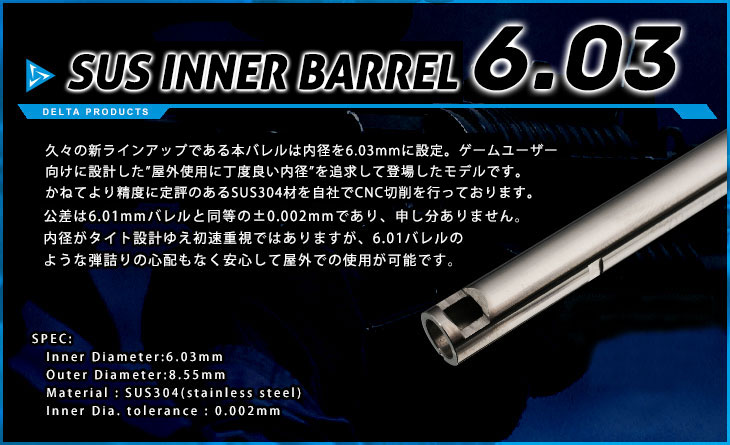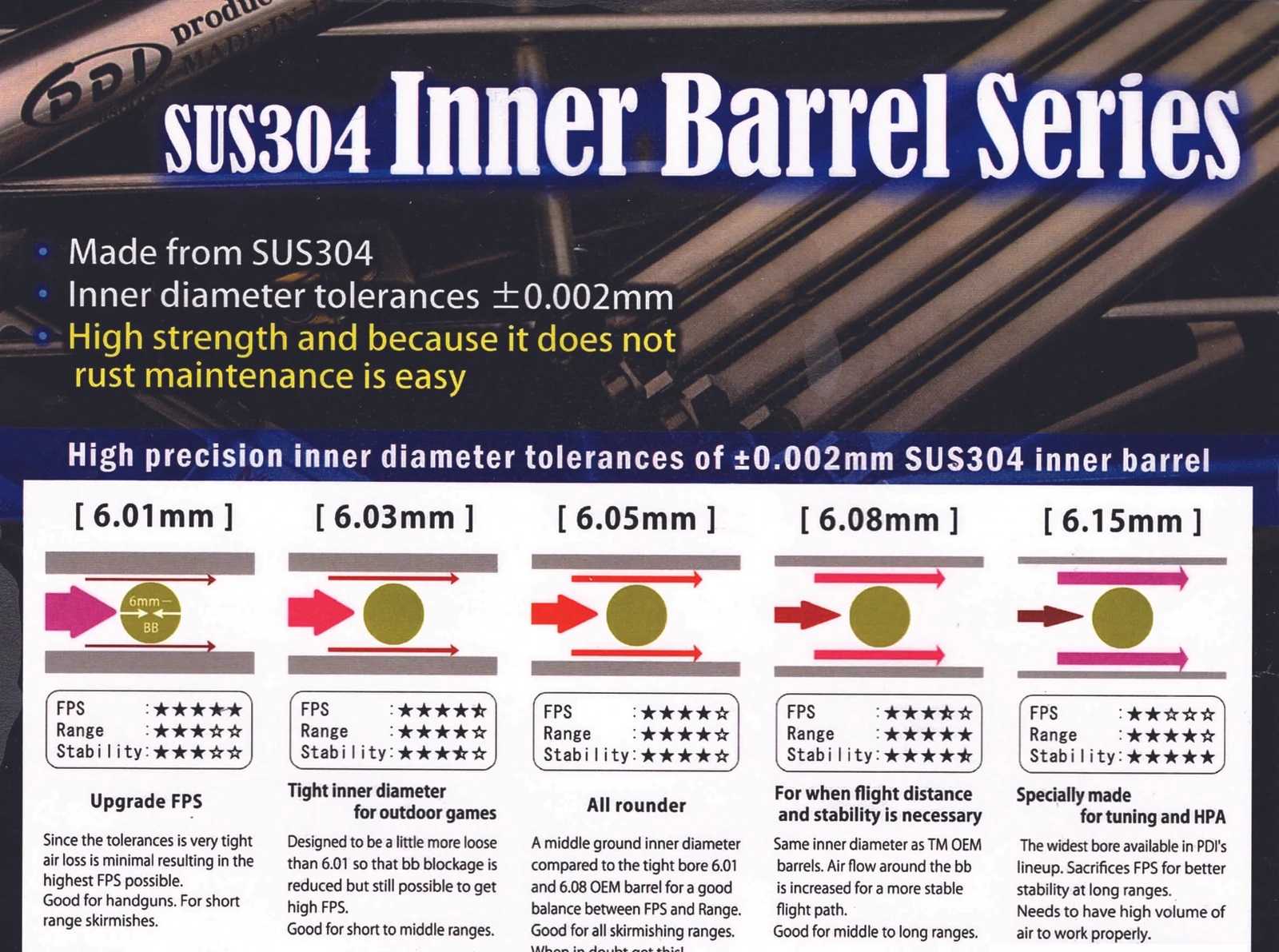 Questions
Pas de question client pour le moment.
Seuls les utilisateurs enregistrés peuvent poser une question.
Login