More info
The Upper-Receiver connector attaches in place of the original AAP-01 external barrel.
It aims to shorten the replica and / where to directly attach a silencer.
CNC Construction
Adapts Standard Flash Hiders and Suppressors
Designed for Action Army AAP01 GBB Pistol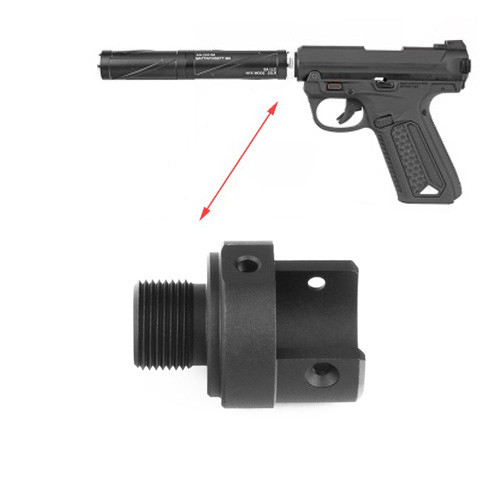 Questions
Pas de question client pour le moment.
Seuls les utilisateurs enregistrés peuvent poser une question.
Login