More info
New generation of the Creeper concepts adapter has arrived!
This is an adapter printed using Selective Laser Sintering (SLS) technology, which allows you to connect an m4 magazine to your glock pistol or the action army AAP-01
Regulator and m4 magazine are not included.
Some custom points with our latest adapters:
Hpa tap is fully tilted
Single stack
Straight BB channel for better feeding
Mechanical BB stop
Mag release has been incorporated into the design
Use of multiple brands of magazines now possible
Lighter product (weighs only 57 grams!)
New material for higher durability and impact strength
We recommend using a 5.1 magazine.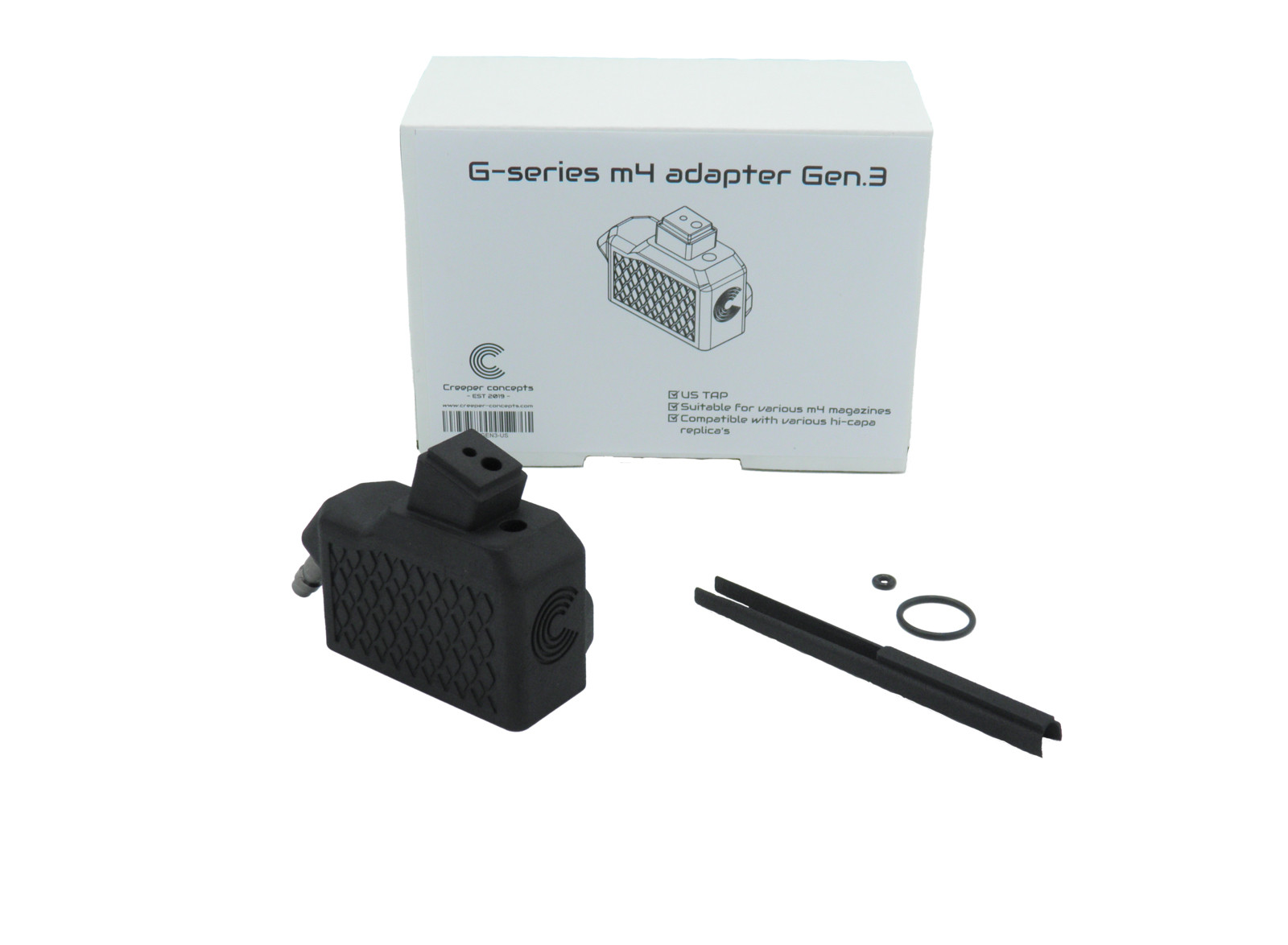 Check the connector you are using US or EU, you must be 100% sure before purchasing this item.

This adapter is designed to operate between 90 and 120 psi. Works primarily with PTS EPM loaders
Pistol magazine not included, M4 magazine not included.