More info
Carbon dummy suppressor
CNC aluminum (6000 series) base and head (with Oring compression attachment), Carbon fiber body (1.5mm) thickness.
24mm CW thread
Outer Diameter : 40mm
Inner Diameter : 37mm
Length : 115mm
Weight : 130 Grams
4 open cells acoustic foam insert rings (2 small, 2 large)*
This suppressor muzzle attachment system by compression Oring allows installation of barrel spacer to use this item as a barrel extension (SBA-BBS-09 and SBA-BBS-12).
How to install barrel spacers?
Carbon fiber tubes are prone to get scratched easily, or even broken by impacts. This product requires extra care from the user, specifically for the longer versions. Due to the manufacturing process, all tubes present an overlap pattern, and may not be exempt of small visual defects.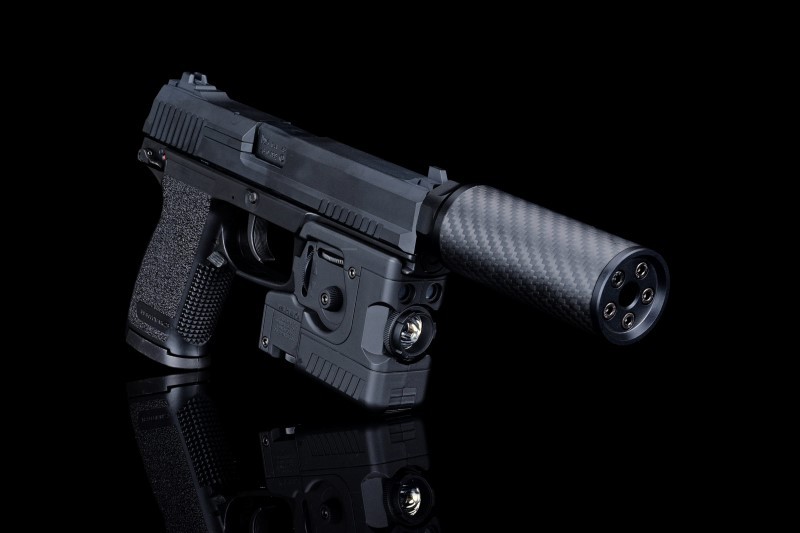 Questions
Pas de question client pour le moment.
Seuls les utilisateurs enregistrés peuvent poser une question.
Login